French law thus offers a new legal category - "living beings" - without setting up a specific regime - "property regime". This inconsistency leads to the idea that animals are considered both subjects and objects of law. This paradox could, however, be resolved by the recognition of their legal personality.
The time of affirmation
Already mentioned at the beginning of the XXe century by lawyers like Edmond Picard, Edouard Engelhardt or René Demoguethe idea of a legal personality that could be conferred on the animal was taken up by Jean-Pierre Marguénaud in the 1990s.
However, it is only today that a real movement seems to have begun, if only because part of the scientific community specialising in animal law no longer refers to the legal personality of the animal as a possibility, but to the makes an assertion.
This position is legally relevant for at least three reasons that have to do with history, science and current international dynamics.
Precedents in our history
A form of legal personality has already been attributed, in France, to animals medieval and under the Old Regime. For example, in trialsThey could be considered as a full party, represented, if necessary, by lawyers.
The most notable among them is undoubtedly Barthélémy de Chasseneuz (1480-1541), who distinguished himself in theaffair of the rats of Autun.
Why not enjoy unlimited reading of UP'? Subscribe from €1.90 per week.
It was also accepted that animals had, to some extent, a contracting capacity through human representatives and wills had been able to institute them from time to time. as heirs. Above all, they have been able to be given fundamental rights such as the right to life.
Therefore, it can be said that in our legal history (but also in that of the whole of Europe), we have a long history of legal disputes.Europe and America), some form of personality of the animal may have existed in the eyes of the law.
What science says
Science now tells us that the animal is well suited to benefit from legal personality. If, in law, Article 515-14 of the Civil Code, which defines animals, is inserted at the head of Book II on property, we know that biologically, an animal is not a movable. It is capable of suffering and reasoning.
The law can no longer ignore this obvious fact. The Cambridge Declaration on consciousness, proclaimed on July 7, 2012 by researchers from different backgrounds, including the famous physicist Stephen Hawking, states bluntly:
"There is converging evidence that non-human animals possess the neuroanatomical, neurochemical and neurophysiological substrates for conscious states, as well as the ability to engage in intentional behaviour. Therefore, the strength of the evidence leads us to conclude that humans are not alone in possessing the neurological substrates of consciousness. »
Science calls for the right to conform to reality and to classify animals no longer as things, but as people.
The term "person" should not be used as a jumping off point. On the one hand, our law is articulated on the distinction, inherited from Roman law, between persons and property (the summa divisio). On the other hand, it is understood that in law the person is simply referring to a mask. Thus, under current French law, legal personality is attributed to natural persons (human beings) and legal entities (companies, societies, foundations, associations, etc.).
The notion of person is therefore broad enough to accommodate without difficulty the animal, which would then be considered as a non-human physical person. And since legal personality is already attributed to other persons, including legal persons, it is difficult to see why it would be denied to animals.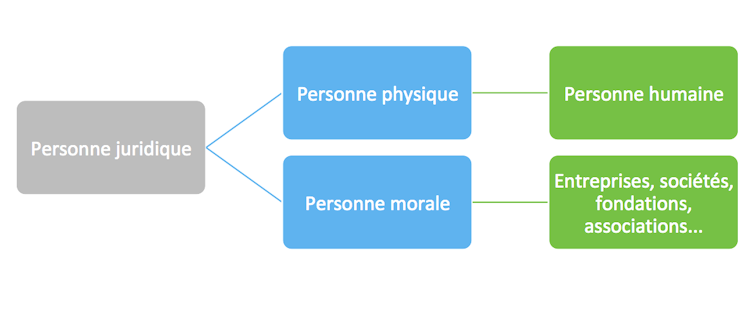 An international dynamic
The category of non-human person is today part of an international dynamic.
In India, since 2013, the Ministry of Environment and Forests has been calling for the recognition of dolphins. In Argentina, in 2014, a similar qualification was chosen for a female orangutan, Sandra.
But the decision was even stronger in 2016, as it was truly binding in scope, regarding the female chimpanzee CeciliaThe United Nations Secretary-General has declared the country a "subject of non-human rights". The case of theChucho bear In 2017, the Supreme Court of Colombia's Judge even affirmed that all animals should be apprehended in this way by law.
More generally, nature itself is sometimes endowed with constitutional rights (as is the case in Ecuador) or fundamental rights (as in Bolivia).
The legal personality which benefits in our law to human and legal persons has been attributed, in a particular way, in other countries, not only to rivers (such as the Ganges in India), glaciers, streams, lakes, springs, waterfalls, but also to the air, the meadows, the valleys, the jungles and the forests. In April 2018, the Amazon was designated as a genuine subject of law.
These are all examples of this international dynamic at work.
France should set an example
In the light of these three arguments, which are now indisputable, France would be well advised to open the way to legal personality for animals. They would thus be considered as non-human natural persons.
As Cédric Riot points outAs a lecturer and a lawyer specializing in animal rights, this would not affect the order of our law. The summa divisio distinguishing between people and property would be preserved, animals would simply switch to the people's side. In each category would correspond to a specific regime and there would be no equivalence between the rights granted to human and non-human persons.
This is the direction in which the bill is going by favour of the legal personality of the animal.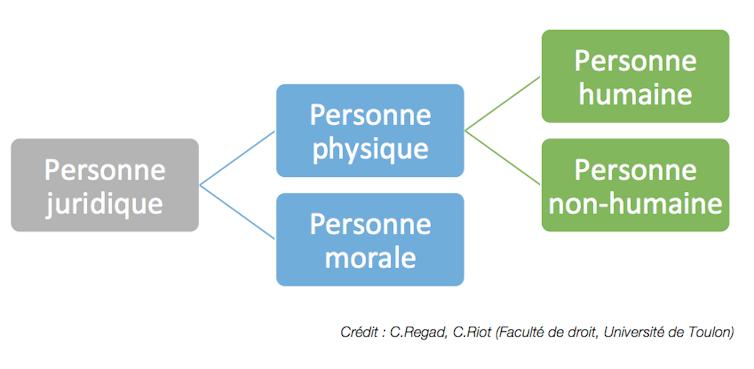 Today, international law is gradually taking a stand on the rights of nature and animal rights. Through the spark of reforms, France, a pioneer in human rights, could shine in this new field by leading the way in terms of strict legal consistency by making animals a non-human physical person.
Caroline RegadLecturer, Faculty of Law, University of Toulon
The original text of this article was published on The ConversationUP' Magazine's editorial partner.
Header image: The female orangutan Sandra was recognized as a "non-human person" in 2014 by a court in Argentina.
Anything to add? Say it as a comment.

Nous avons un message pour vous…
Dès sa création, il y a plus de dix ans,  nous avons pris l'engagement que UP' Magazine accordera au dérèglement climatique, à l'extinction des espèces sauvages, à la pollution, à la qualité de notre alimentation et à la transition écologique l'attention et l'importance urgentes que ces défis exigent. Cet engagement s'est traduit, en 2020, par le partenariat de UP' Magazine avec Covering Climate Now, une collaboration mondiale de 300 médias sélectionnés pour renforcer la couverture journalistique des enjeux climatiques. En septembre 2022, UP' Magazine a adhéré à la Charte pour un journalisme à la hauteur de l'urgence écologique.
Nous promettons de vous tenir informés des mesures que nous prenons pour nous responsabiliser à ce moment décisif de notre vie. La désinformation sur le climat étant monnaie courante, et jamais plus dangereuse qu'aujourd'hui, il est essentiel que UP' Magazine publie des rapports précis et relaye des informations faisant autorité – et nous ne resterons pas silencieux.
Notre indépendance éditoriale signifie que nous sommes libres d'enquêter et de contester l'inaction de ceux qui sont au pouvoir. Nous informerons nos lecteurs des menaces qui pèsent sur l'environnement en nous fondant sur des faits scientifiques et non sur des intérêts commerciaux ou politiques. Et nous avons apporté plusieurs modifications importantes à notre expression éditoriale pour que le langage que nous utilisons reflète fidèlement, mais sans catastrophisme, l'urgence écologique.
UP' Magazine estime que les problèmes auxquels nous sommes confrontés dans le cadre de la crise climatique sont systémiques et qu'un changement sociétal fondamental est nécessaire. Nous continuerons à rendre compte des efforts des individus et des communautés du monde entier qui prennent courageusement position pour les générations futures et la préservation de la vie humaine sur terre. Nous voulons que leurs histoires inspirent l'espoir.
Nous espérons que vous envisagerez de nous soutenir aujourd'hui. Nous avons besoin de votre soutien pour continuer à offrir un journalisme de qualité, ouvert et indépendant. Chaque abonnement des lecteurs, quelle que soit sa taille, est précieux. Soutenez UP' Magazine à partir d'1.90 € par semaine seulement – et cela ne prend qu'une minute. Merci de votre soutien.