France's mineral resource potential is largely undervalued to date. The country is home to significant resources of rocks and industrial minerals as well as numerous metals (tungsten, antimony, gold, lead, zinc, germanium, copper, lithium and molybdenum). These metals and rare earths are used in the batteries of our computers, tablets and smartphones, but especially in those used in electric vehicles. They have become a major strategic issue. The example of lithium is a textbook case. Despite very substantial resources and growing needs, we continue to import it massively from the other side of the world while it is under our feet, in our basement. What are the scientific, technical and ecological challenges that need to be resolved in order to relocate the exploitation of this mineral that is worth its weight in gold?
Among the challenges that await us in the "next world", the relocation of our mineral raw material supply is essential. France matters indeed nearly 100 % of its metals and a significant portion of the rocks and minerals in its industry.
In addition to greater strategic independence, it is also a means of improving the carbon and economic balance of our productive apparatus. Importing raw materials from the other side of the world with high CO2 is not a lasting solution and this crisis may help us to realise that.
Because the raw materials for the energy and digital transition are actually in our basement, under our feet. These metals, such as nickel, copper, cobalt, lithium and rare earths, are used in the batteries of our computers, tablets and smartphones, but above all in those used in electric vehicles. Economists agree to predict a very sharp increase in their number in the automobile fleet in the years to come.
The potential in France's mineral resources is overwhelmingly undervalued to date. The country is home to significant resources of rocks and industrial minerals as well as many metals (tungsten, antimony, gold, lead, zinc, germanium, copper, lithium and molybdenum).
The example of lithium is a textbook case. Despite very substantial resources and growing needs, we continue to import massively from the other side of the world the metals that lie beneath our feet in our basement. Today, lithium is indeed refined mainly in China but is produced massively in Australia and Chile.
Why not enjoy unlimited reading of UP'? Subscribe from €1.90 per week.
In Europe, the main Lithium resources are located [ in Jadar, Serbia...], Portugal, Spain, Finland, Austria, and the [Massif Central in France] (Beauvoir and Montebras granites, etc.).
Lithium-rich French subsoil
Lithium-bearing mineral resources are diverse and varied in the national and European territory. Lithium is contained at different grades in rocks such as rare metal granites, pegmatites or clay minerals. However, all these resources are only very little exploited and valorized to date.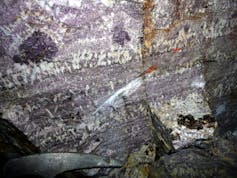 Le BRGM conducted an inventory of metropolitan lithium resourceswhich has brought to light certain lithium sources in rocks with a definite potential for recovery, mainly in the Massif Central and the Armorican Massif. They have in particular the advantage of associating lithium with industrial rocks and minerals such as feldspars, quartz, kaolin, or with metals such as tin, tantalum or tungsten.
If ore treatment processes are developed, France could be self-sufficient for lithium (hard rock from the Massif Central and geothermal brines from Alsace) with a potential exceeding 200,000 t of lithium metal.
Like most of its European neighbours, France currently imports large quantities of the metals needed for its industry. This relocation of the industries allows us to conceal the conditions of extraction of these substances. These processes, if applied without standards and controls, can cause environmental damage with wild discharges of waste (acid effluents) and generally make workers work without guaranteeing them the necessary standards of protection. They also pose problems in terms of sharing and access to drinking water in desert areas, for example in the salars of South America.
One of the most striking examples is the one illustrated in the book by Guillaume Pitron, The rare metal war. The hidden face of the energy and digital transition. In particular, it denounces the social, health and safety conditions of mines in Asia for the extraction of rare earths (essential for the manufacture of magnets), and also stresses the devastating environmental impacts, in particular the pollution of soil and groundwater caused by mining activities that do not apply the rules and practices of sustainable development.
The technological challenges of relocation
The first issue at stake when considering the relocation of this sector in France is scientific. Our researchers (geologists, geochemists, metallogists) are working to develop methods to better understand how these resources are formed, both for more efficient exploitation and to discover hidden deposits as close as possible to the centres of consumption in order to reduce the associated environmental impact.
In addition, we will need to deploy a capacity to develop extraction methods for mineral resources related to our geology on a national scale. While lithium resources are diverse, varied and heterogeneously distributed in our subsoil, not all industrial processes to extract lithium from the various geological reservoirs are currently operational. Either for technological reasons, or for reasons of cost-effectiveness.

This energy transition therefore requires innovation in research and development for the extraction of these mineral resources, both to optimise existing processes by making them less harmful from an environmental point of view and to develop new methods. This research activity in conjunction with the academic and university world can be a very important growth lever for the entire industry in France.
A sector encouraged by Europe
At European level, the EU is working to promote the lithium industry by funding research projects with the European Institute of Innovation and Technology, Raw Materials section within projects such as the H2020 GeoERA FRAME on European critical metals and through the European Lithium Institute of which BRGM is one of the founding members.
To fight against disinformation and to favour analyses that decipher the news, join the circle of UP' subscribers.
In the coming months and years, numerous projects for the manufacture of battery factories (the "Gigafactory") could also see the light of day on the Old Continent. The short-term objective would be to build an economically strong European industry: an kind of "Airbus of batteries". In this context, there is no doubt that lithium supply sources will need to be diversified to meet growing demand.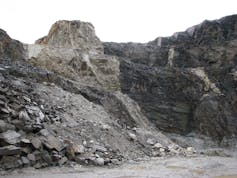 For this purpose, the extraction of mineral substances contained in hot waters called geothermal waters and located in the Rhine ditch on the German-French border, is an interesting trail. These mineral-rich waters are currently being exploited for the production of electricity and heat. They are very often enriched with lithium and other metals thanks to the interactions and exchanges between the water and the rock that occur at depth.
They are a dormant lithium resource in Europe that is just waiting to be developed. This is a win-win use of our subsoil's energy resources: geothermal water is pumped, will produce electricity (the water vapour turning turbines), can also produce heat (heat exchanger) and before being reinjected, the mineral substances will be extracted from this salt water.
For the players in the European industry, the challenges of the coming years will be to learn how to produce lithium locally, sustainably and in a more virtuous way from different geological sources. This diversification is essential, but must not hide the need to increase our recycling capacities so as not to waste our resources.
Finally, a change in the way local environmental and social issues are taken into account is a necessary step in order to redevelop a mining activity in France and in part of Europe.
Romain MillotResearcher - Geochemist, BRGM; Gourcerol BlandineResearcher, BRGM; Eric GloaguenResearcher at BRGM and associated researcher at ISTO, BRGM; Gaetan LefebvreResearcher, BRGM and Jérémie MelletonResearcher, BRGM
This article is republished from The Conversation editorial partner of UP' Magazine. Read theoriginal paper.